For more than 30 years, Antech has been a leader in providing high quality diagnostic and imaging solutions. Building upon extensive scientific inquiry and data analysis, we've developed new platforms to address the health conditions of veterinary patients through risk assessment, prediction, and diagnostics.
---

Animal Health is best described by our uncompromising commitment to improve life's journey for animals, their owners and veterinary professionals.  Our products employ rigorously researched, targeted pulsed electromagnetic field (tPEMF) technology that reduces inflammation and is tuned specifically to either decrease pain and accelerate healing of soft tissue and bone, or to reduce canine separation anxiety. Attendees can receive a 15% discount off their order at www.assisianimalhealth.com or by calling 866-830-7342.  Use the discount code, "PacVet"
---

At Banfield, we care about people and pets. Our mission is to revolutionize pet health and wellness, give back to our communities, and advance the veterinary profession — and that means you. Banfield started in 1955 as a small practice with big ideas about preventive care for pets. Now we're the largest general veterinary care practice in America, with more than 3,500 veterinarians at over 1,000 hospitals across the United States, including Puerto Rico. We care for more than 3 million pets every year.
Banfield is committed to quality veterinary care. We strive to be a productive part of the community we serve. And we're dedicated to providing our associates with the tools, training, and support you need to excel and thrive. #BanfieldLife #bhere #banfieldhere
---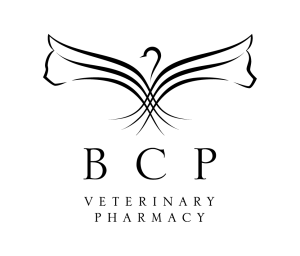 BCP Veterinary Pharmacy's goal is to compound those prescriptions that fill a specific pharmaceutical need, such as discontinued medications or custom dosages.  Let BCP's 26 years of experience help medicate your patients.
---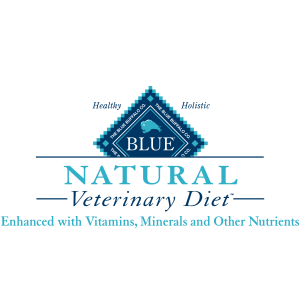 Formulated by veterinarians and animal nutritionists, BLUE NVD formulas contain the natural ingredients your clients are seeking with the nutritional formulas designed to help manage specific therapeutic dietary needs.  Click here and enter to win $150 in Free Blue Natural Veterinary Diets!
---

Boehringer Ingelheim is the second largest animal health business in the world, with net sales of $4.5 billion (4 billion euros) in 2019 and presence in more than 150 markets.
As the lives of animals and humans are intertwined, our 10,000 global employees are dedicated to enhancing the well-being of both – through science and innovation, as well as through their commitment and passion.
Respect for animals, people and the environment is at the heart of what we do. We develop medicines, services and innovative digital technologies to protect animals from disease and pain. We support our customers in taking care of the health of their animals and protect our communities against life- and society- threatening diseases.
Boehringer Ingelheim Animal Health has a significant presence in the United States, with more than 3,100 employees in places that include Georgia, Missouri, Iowa, Minnesota, New Jersey and Puerto Rico. To learn more, visit www.boehringer-ingelheim.us, www.facebook.com/BoehringerAHUS or www.twitter.com/Boehringer_AH.
---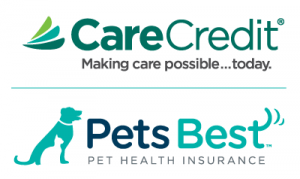 With CareCredit, a leading provider of veterinary financing, and Pets Best Pet Health Insurance clients have a complete financial solution for a lifetime of care for their pets.
---
Christian Veterinary Mission exists to share the love of Christ through veterinary medicine. Working in communities worldwide, CVM equips and encourages veterinary professionals and students to build relationships with others through the use of their veterinary knowledge and skills so that lives are transformed. We would love to connect with you! Click the link to get involved, ask for prayer, or just let us know you stopped by, and we'll enter you to win a $25 gift card to a location of your choice: www.cvm.org/pacvet
---

Covetrus is a global animal-health technology and services company dedicated to empowering veterinary practice partners to drive new health and financial outcomes. We're bringing together products, services, and technology into a single platform that connects our customers to the solutions and insights they need to work best. Our passion for the well-being of animals and those who care for them drives us to advance the world of veterinary medicine.
Visit the Covetrus Virtual Clinic to walk through all of our products, solutions and technology we offer to help you grow and empower your practice. Similar to a gift registry, you will have the opportunity to add products and solutions to your Wish List. Each area you visit earns you an entry into our sweepstakes for a $250 credit towards your Wish List items. https://covetrusvirtualbooth.com/
---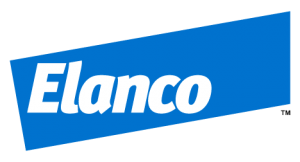 Elanco (NYSE: ELAN) is a global animal health company that develops products and knowledge services to prevent and treat disease in food animals and pets in more than 90 countries. At Elanco, we're driven by our vision of food and companionship enriching life – all to advance the health of animals, people and the planet. Learn more at www.elanco.com.
---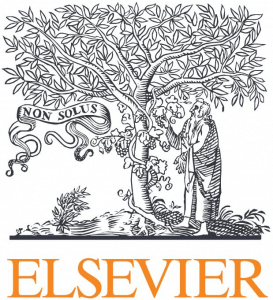 https://www.us.elsevierhealth.com/applycoupon/index/ code=Woodford30&return_url=https://www.us.elsevierhealth.com/veterinary-science-and-medicine
Elsevier is a leading publisher of veterinary books and journals, helping to advance veterinary medicine by delivering superior education, reference information and decision support tools to doctors, nurses, health practitioners and students. With titles available across a variety of media, we are able to supply the information you need in the most convenient format.
Exclusive PACVET 30% Savings For All Veterinary Books
---

Looking for compounded sterile medications? Epicur Pharma products are approved for OFFICE USE in California! Visit our PacVet virtual booth: https://epicurpharma.com/pac-vet-virtual-booth/ Enter Apple Airpod Raffle: https://link.edgepilot.com/s/2d6a424f/0O4yo_gL4Uin2ThCMfBnHw?u=https://bit.ly/2ROJYhi
Epicur Pharma is a manufacturer, producing drugs such as Tacrolimus Eyedrops, Buprenorphine Inj and Gabapentin tabs. As an FDA Registered 503B Outsourcing Facility, Epicur follows cGMP which are the same rules and regulations as the pharmaceutical companies. Epicur is proud to offer one of the largest selections of manufactured drugs that are traditionally compounded.
---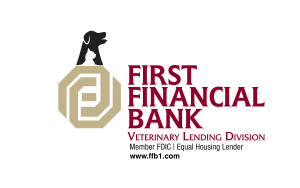 https://www.ffb1.com/loans/veterinary-loans/veterinary-practice-solutions.html
Any bank can say they know your business, but how many can say they have lived it? With a lending division built by a DVM and former business owners, we understand the process of buying, starting, or expanding a practice. Our experienced lenders have been in your shoes and are here to help you reach your goals.
First Financial Bank provides a wide variety of financial assistance for many different situations: Practice Acquisition, Commercial Real Estate Purchase, Expansion of an Existing Practice, Business Refinancing, and Start-up Loans.
We are a national lender with unmatched service. Our lenders will work with you every step of the way.
---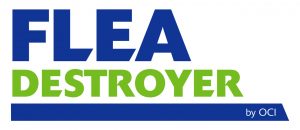 Flea Destroyer is a natural, chemical-free way to break the flea life cycle. Its soil-based microorganisms attack flea larvae but are safe for beneficial insects, people, pets, plants and the environment.
Learn about the natural, chemical-free way to break the flea life cycle by attacking developing larvae in client's yards. First 25 responses qualify for a free, virtual Lunch & Learn with food delivered to your office staff. Empower your clients with protective flea control, read more here.
---

Sonosite, the leader in Veterinary Point of Care Ultrasound welcomes you to PacVet. Here are some exciting offers, just for you!
Watch the video in the Youtube link below to obtain a code that you will email to FFSSVeterinary@fujifilm.com to receive:
Four free RACE credits by Dr. Soren' Boysen via VPOCUS webinars.
The answer to the question: "Who are the Yoda and Luke Skywalker of VPOCUS?" Email the answer to FFSSVeterinary@fuifilm.com and we'll enter you into a drawing for a free seat at a 2021 live ultrasound wet lab ($895 value).
PacVet  attendees will receive access to several virtual on demand courses with 29 RACE credits including VPOCUS by Dr. Boysen, and other topics, with purchase of a Sonosite System by July 21. *Certain restrictions apply.
Enjoy the show!
---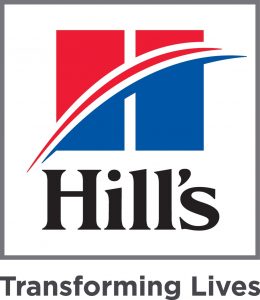 Our mission is to enrich and lengthen the special relationship between people and their pets. Hill's® employs more than 200 veterinarians, Ph.D. nutritionists and food scientists who work every day around the world to create new products and improve existing ones that will help your pet live a long, healthy and full life.
Order Derm Complete through your local Territory Manager and get 30% off your Initial Stocking Order, $160 in pet parent coupons, AND get an additional $100 retail value of any dry food Hill's makes! Enter to win 1 Year worth of Hill's Pet Food & a $500 donation to a participating shelter @ https://www.everygreatday.dja.com/
---

KARL STORZ is the leading manufacturer of high quality endoscopes, instruments and imaging systems for all applications of veterinary endoscopy. Speak to one of our knowledgeable representatives about a tailor-made endoscopic solution for your practice, including discounts available to PACVET attendees.
---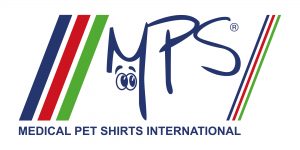 Company profile (225 characters max)*: Medical Pet Shirts is the founder and leading company in protective apparel for pets after a medical procedure. Our mission is to make the recovery of pets faster by manufacturing high-end comfortable protective apparel.
Discover our animal-friendly protective apparel. Go to www.medicalpetshirts.com/subscribe to request a free sample!
---

www.pethealthrx.net
Choose a pharmacy as unique as your patients!
Pet Health is dedicated to compounding high-quality, personalized medications for animals. We are proud to serve as a trusted resource for vets and their patients.
---

"PetLink invented the revolutionary polymer microchips and the best scanners and reunification service. We create a lifelong link between people and pets with no complicated processes or annual charges. We provide lifetime support with FREE registration."
---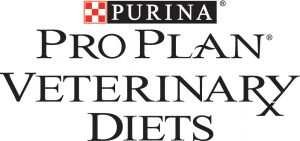 www.purinaproplanvets.com
For over 90 years, Purina has led the way in pet food nutrition and research. Visit www.PurinaProPlanVets.com to learn how our breakthrough therapeutic formulas and groundbreaking supplements can help you nutritionally manage pets.
---

Our mission at Samsung is to provide you with the best ultrasound for your needs and to serve as a personalized, professional resource. Free in house education on any ultrasound purchase at PacVet.
---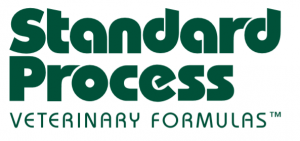 https://www.standardprocess.com/practitioner-benefits/veterinary-care
Since 1929, Standard Process® has been a leader in whole food nutrient solutions. Following the principles of founder, Dr. Royal Lee, the company delivers Standard Process Veterinary™ Formulas, designed for dogs, cats and horses. The company also offers nutritional supplements for humans and is the exclusive U.S. Distributor of MediHerb® herbal supplements.
Free shipping with any order placed. Place a $400 (SLP) order and receive a Bluetooth speaker. Open a new account and receive a collapsible water bowl.
*Send us a message to take advantage of these offers
---

Budgeting for a pet's unexpected illness or injury is difficult—no one knows what the future holds. That's why Trupanion has partnered with veterinarians for the past 20 years to help give pet owners the ability to choose veterinary care based on what their pet needs, not what their budget allows. The largest and fastest-growing provider of medical insurance for pets, Trupanion offers one simple plan developed with input from veterinarians, and lifetime coverage, so pet owners can rest easy knowing their furry friends will be protected when the unexpected strikes.   Compared to pet owners without medical insurance for their pets, Trupanion members are twice as likely to seek veterinary care, and will spend twice as much. Visit vet.trupanion.com to learn how Trupanion can help reduce financial stress for your clients and your team members, and how it can improve your hospital's bottom line.
---

Connect with colleagues around the world. The Veterinary Information Network (VIN) is the premier online community, continuing education, and information resource for veterinarians. Let us show you why VIN is the BEST online resource for veterinarians
---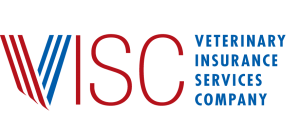 Veterinary Insurance Services Company provides insurance and risk management solutions to veterinarians and their employees. Contact a VISC representative for information on Business Owners Package, Veterinary Professional Liability, Workers Compensation, Automobile and Homeowners or Renters coverage.
---

https://www.wedgewoodpharmacy.com/
Wedgewood Pharmacy, now with Wedgewood Connect – our FDA-registered, 503B outsourcing facility – and ZooPharm, offers a full spectrum of compounded medications, ranging from highly-customized specialty medications to office use items that you always need on your shelf. Over 80% of the nation's veterinarians enjoy our compliance-friendly dosage forms, industry-leading digital tools, dedicated account management team, rigorous quality standards, and an extensive formulary of over 40,000 preparations.