Join us for PacVet Live 2021 from June 18-19 and June 26-27, 2021.
Registration is closed.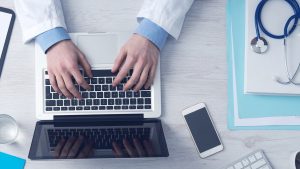 All sessions are live and interactive. Sessions are not recorded. 
---
Conference Rules and Regulations
Login information provided by the CVMA should not be shared with others; doing so may hinder your own access, webinar is by pre-registration only. Attendance of PacVet Live is only for registered attendees.
Course materials provided by CVMA are for use by the registered attendee only and should not be reproduced or shared with others.
Audio, documents, materials, chat and Q & A exchanged or viewed during the session may be recorded. By joining a session, you automatically consent to such recordings.
CVMA and its service provider of audio and online conferencing services are not responsible for unauthorized access to such information by hackers or others that obtain access through illegal measures.
Cancellation/Refund Policy
All cancellation requests must be made in writing and submitted either by fax, email, or regular mail no later than May 21, 2021, to receive a full refund, less 10 percent administration fee. No refunds for cancellations or registrations received after this date. Refunds due will be paid within 45 days upon written cancellation.
Registration Changes/Substitutions
All changes or substitutions after submission must be submitted in writing by either mail, fax, or mail by June 11, 2021.
Attn: Meetings & Events Department
PacVet Live 2021
1400 River Park Drive, Ste. 150
Sacramento, CA 95815
By fax: 916.646.9156
By email: info@pacvet.net
If you have any questions, please call the CVMA office at 800.655.2862.