ANTECH & SOUND IMAGING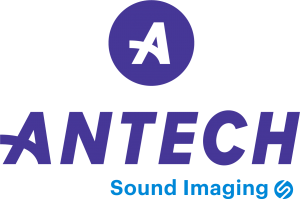 For more than 30 years, Antech has been a leader in providing high quality diagnostic and imaging solutions. Building upon extensive scientific inquiry and data analysis, we've developed new platforms to address the health conditions of veterinary patients through risk assessment, prediction, and diagnostics. https://www.youtube.com/watch?v=eK9D7U0iXw0&t=1s
---
BOEHRINGER INGELHEIM



Boehringer Ingelheim is the second largest animal health business in the world, with net sales of $4.5 billion (4 billion euros) in 2019 and presence in more than 150 markets.
As the lives of animals and humans are intertwined, our 10,000 global employees are dedicated to enhancing the well-being of both – through science and innovation, as well as through their commitment and passion.
Respect for animals, people and the environment is at the heart of what we do. We develop medicines, services and innovative digital technologies to protect animals from disease and pain. We support our customers in taking care of the health of their animals and protect our communities against life- and society- threatening diseases.
Boehringer Ingelheim Animal Health has a significant presence in the United States, with more than 3,100 employees in places that include Georgia, Missouri, Iowa, Minnesota, New Jersey and Puerto Rico. To learn more, visit www.boehringer-ingelheim.us, www.facebook.com/BoehringerAHUS or www.twitter.com/Boehringer_AH.
---
CHRISTIAN VETERINARY MISSION


Christian Veterinary Mission exists to share the love of Christ through veterinary medicine. Working in communities worldwide, CVM equips and encourages veterinary professionals and students to build relationships with others through the use of their veterinary knowledge and skills so that lives are transformed. We would love to connect with you! Click the link to get involved, ask for prayer, or just let us know you stopped by, and we'll enter you to win a $25 gift card to a location of your choice: www.cvm.org/pacvet
https://youtu.be/MFc_45p0eUw
---
COVETRUS



Covetrus is a global animal-health technology and services company dedicated to empowering veterinary practice partners to drive new health and financial outcomes. We're bringing together products, services, and technology into a single platform that connects our customers to the solutions and insights they need to work best. Our passion for the well-being of animals and those who care for them drives us to advance the world of veterinary medicine.
Visit the Covetrus Virtual Clinic to walk through all of our products, solutions and technology we offer to help you grow and empower your practice. Similar to a gift registry, you will have the opportunity to add products and solutions to your Wish List. Each area you visit earns you an entry into our sweepstakes for a $250 credit towards your Wish List items. https://covetrusvirtualbooth.com/
Covetrus Platform: https://www.flipsnack.com/ebrown123/covetrus-prescription-management.html
Covetrus Compounding: https://www.flipsnack.com/ebrown123/covetrus-products-service-guide.html
---
ELANCO ANIMAL HEALTH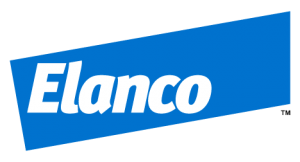 Elanco is an animal health company that develops products and knowledge services to prevent and treat disease in animals in more than 90 countries. Elanco believes healthier animals are central to addresses global issues like food security and nutrition, mental health and social isolation, and environmental sustainability.
---
EPICUR PHARMA®



Epicur Pharma® is a mini-manufacturer, producing drugs such as Tacrolimus Eyedrops, Buprenorphine Injection and Gabapentin tablets. As an FDA Registered 503B Outsourcing Facility, Epicur Pharma follows cGMP which are the same rules and regulations as the pharmaceutical companies. Epicur Pharma is proud to be a pioneer in animal drug standards, offering the largest selection of manufactured drugs that are traditionally compounded.
Be sure to request Epicur Pharma products to get true quality that is backed by FDA oversight! Epicur products will be distributed directly to veterinary hospitals from its outsourcing facility and offered through Stokes Pharmacy for individual patient prescriptions.
Epicur Pharma® is offering PacVet Live attendee's the chance to win Apple AirPods! View brochure here. Enter raffle drawing here.
---
FIRST FINANCIAL BANK


https://www.ffb1.com/loans/veterinary-loans/veterinary-practice-solutions.html
Any bank can say they know your business, but how many can say they have lived it? With a lending division built by a DVM and former business owners, we understand the process of buying, starting, or expanding a practice. Our experienced lenders have been in your shoes and are here to help you reach your goals.
First Financial Bank provides a wide variety of financial assistance for many different situations: Practice Acquisition, Commercial Real Estate Purchase, Expansion of an Existing Practice, Business Refinancing, and Start-up Loans.
We are a national lender with unmatched service. Our lenders will work with you every step of the way.
https://www.youtube.com/watch?v=8AyjXAycsGs
---
MEDICAL PET SHIRTS INTERNATIONAL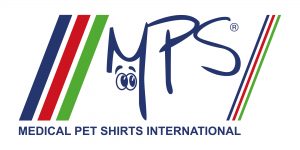 Company profile (225 characters max)*: Medical Pet Shirts is the founder and leading company in protective apparel for pets after a medical procedure. Our mission is to make the recovery of pets faster by manufacturing high-end comfortable protective apparel.
Discover our animal-friendly protective apparel. Go to www.medicalpetshirts.com/subscribe to request a free sample!
https://www.youtube.com/watch?v=cJQwoWjZw28&feature=youtu.be
---
PET HEALTH, Division of Women's International, Inc.


www.pethealthrx.net
Choose a pharmacy as unique as your patients!
Pet Health is dedicated to compounding high-quality, personalized medications for animals. We are proud to serve as a trusted resource for vets and their patients.
---
PURINA® PRO PLAN® VETERINARY DIETS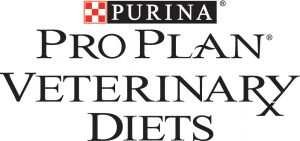 www.purinaproplanvets.com
For over 90 years, Purina has led the way in pet food nutrition and research. Visit www.PurinaProPlanVets.com to learn how our breakthrough therapeutic formulas and groundbreaking supplements can help you nutritionally manage pets.
---
SAMSUNG HEALTHCARE



Our mission at Samsung is to provide you with the best ultrasound for your needs and to serve as a personalized, professional resource. Free in house education on any ultrasound purchase at PacVet. View brochure.
---
VETERINARY INSURANCE SERVICES COMPANY (VISC)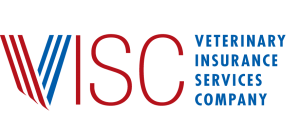 Veterinary Insurance Services Company provides insurance and risk management solutions to veterinarians and their employees. Contact a VISC representative for information on Business Owners Package, Veterinary Professional Liability, Workers Compensation, Automobile and Homeowners or Renters coverage.