Attractions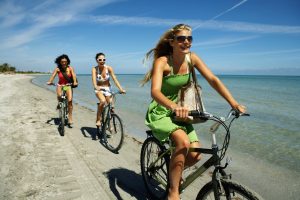 Aquarium of the Pacific
Take a journey through the world's largest ocean at the Aquarium of the Pacific. Meet more than 11,000 animals in over 50 exhibits. You'll explore sunny Southern California and Baja, the frigid waters of the Northern Pacific and the colorful reefs of the Tropical Pacific. Get up-close and feed a sea lion, sea otter, or a shark. https://www.aquariumofpacific.org
The Queen Mary
Take a step back in time and hop aboard the Queen Mary. Once one of the largest, fastest, and most elegant passenger ships that entertained celebrities and a WWII troop ship. Passengers can enjoy historic tours, paranormal attractions, shops, and various events on board. View special PacVet attendee offer.  https://www.queenmary.com.
Catalina Island
Hop on the ferry for a quick one-hour boat ride to Catalina Island. Explore the oceanfront shops in Avalon, dine on local island cuisine, and zipline through the hills near Avalon and descent into Descanso Canyon. https://www.visitcatalinaisland.com/activities-adventures
Long Beach Segway Tours 
Segway through Long Beach and explore famous landmarks and learn about Long Beach's history and culture.
https://long-beach.segwaytoursbywheelfun.com
Disneyland  
Experience the magic of Disneyland with a short 30-minute drive to Anaheim. https://disneyland.disney.go.com
Knotts Berry Farm
A theme park with over 165 rides and attractions. Enjoy themed areas and world-class thrills. https://www.knotts.com
Long Beach Museum of Art 
Features paintings and drawings of the early 20th Century European Art and California Modernism. http://www.lbma.org
Earl Burns Miller Japanese Garden 
A beautiful and small garden hidden on the CSU Long Beach campus. Garden includes a koi pond, waterfalls, tea house, and a bonsai collection. http://web.csulb.edu/~jgarden/
Art Theatre of Long Beach 
One of the oldest movie theatres in Long Beach featuring unique movie experiences in the 4th Street Retro Row shopping and dining district. http://arttheatrelongbeach.org
The Gondola Getaway, Inc. 
Take a trip to Naples Island and glide through the canals. http://gondolagetawayinc.com
Beach City Food Tours
Feel like a true VIP as you eat your way through Long Beach's best restaurants while discovering the diverse history, culture, and architecture of Long Beach. https://www.beachcityfoodtours.com
Shopping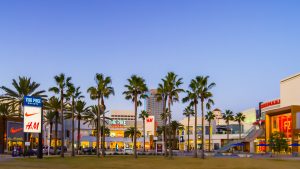 Belmont Shore 
The essence of Southern California's beachfront lifestyle and the popular 2nd street is just minutes from downtown. Stroll along 15 short walkable blocks filled with stylish shops, exclusive boutiques, and trendy restaurants. Visitors can also sunbathe or enjoy a refreshing swim in Alamitos Bay.
4th Street Retro Row
4th Street is Long Beach's premier shopping and dining district. Visitors can enjoy eclectic shops featuring vintage clothing, vinyl records, furniture, and decor plus a diverse collection of local restaurants and coffeehouses.
Cambodia Town
A cultural and business hub filled with restaurants and shops selling clothing, jewelry, and handcrafted collectible items.
Shoreline Village
The Shoreline Village offers waterfront shopping, dining, and entertainment that overlooks Rainbow Harbor.
The Pike Outlets
The Pike Outlets offers a collection of stores and dining options.