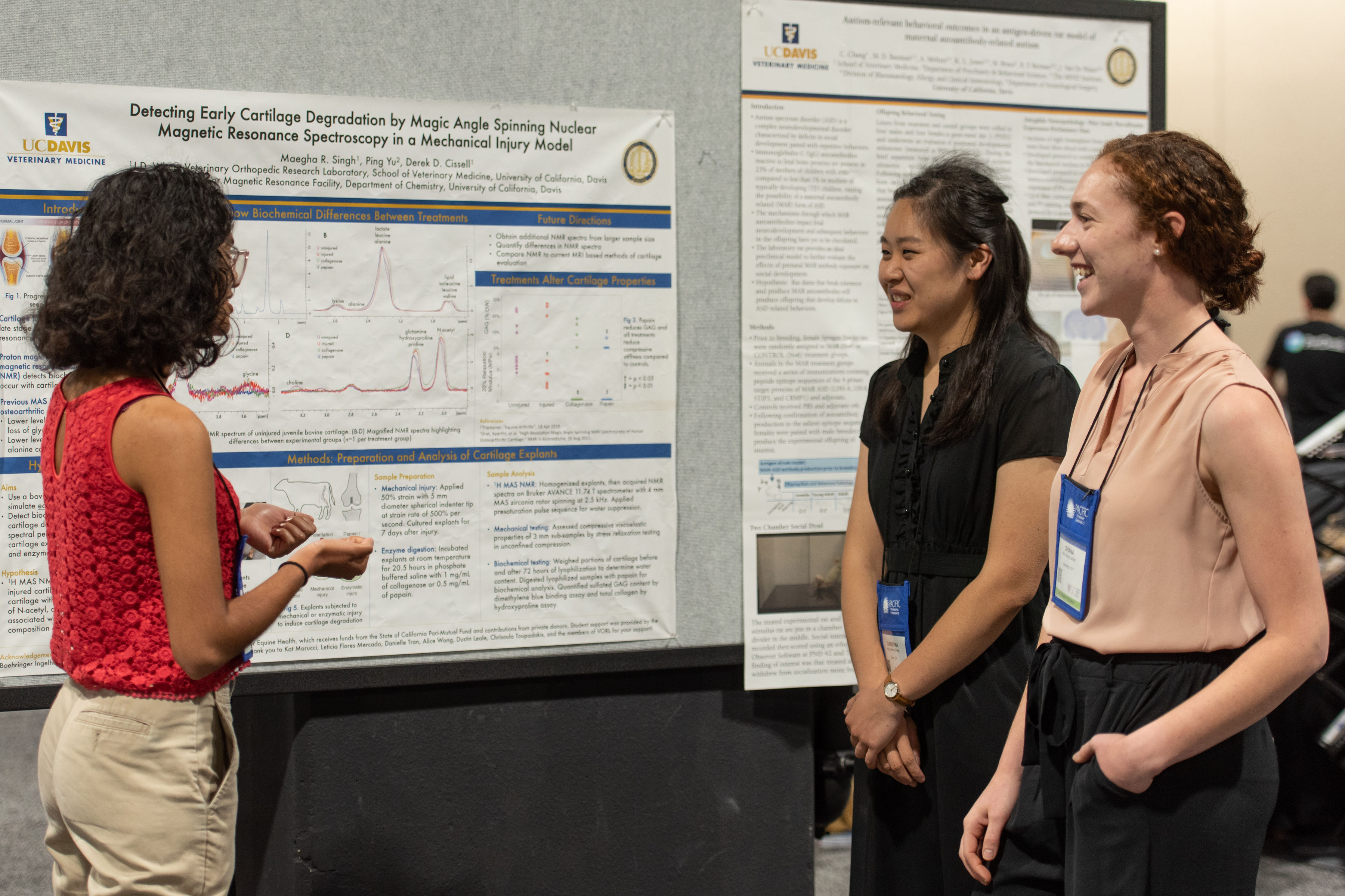 Meet your future colleagues and interact with students from UC Davis and Western University as they explain, discuss, and answer questions about their research. The posters will be on display in the Vet Expo throughout the conference. 
Students will be available to discuss their theses during the lunch breaks on Friday, June 19 and Saturday, June 20. They will also be presenting in the Vet Expo during the afternoon break on Friday.
---
UC Davis, School of Veterinary Medicine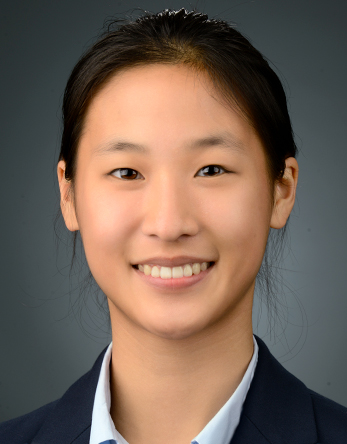 Cheyenne Chen, Class of 2022
Ms. Chen graduated from the University of California, Davis in 2018 with a Bachelor of Science degree in animal science. She is currently studying veterinary medicine at the University of California, Davis and plans to graduate in June 2022.
The Role of TLR4 in Endotoxin-Induced NETosis in Equine Neutrophils
Endotoxemia is the leading cause of mortality and morbidity in horses. In response to bacterial lipopolysaccharides, Toll-like receptor 4 (TLR4) on the surface of neutrophils, activates and facilitates the formation of neutrophil extracellular traps (NETs), which are made of antimicrobial protein and decondensed chromatin decorated with histones to kill the extracellular pathogen. Although NETs have protective roles in the early stages of bacterial infection, overproduction of NETs (NETosis) is associated with multiple organ failure in murine and human sepsis models. High circulating concentrations of plasma cell-free DNA (cfDNA) is considered a hallmark of NETosis but has never been investigated in horses. The project aims to evaluate the involvement of TLR4 through the presence of cfDNA through spectrophotometry.
---
Briana Hamamoto-Hardman, Class of 2022
Ms. Hamamoto-Hardman is in the pharmacology and toxicology Ph.D. program under the mentorship of Dr. Heather Knych, as well as in her second year in veterinary school at the UC Davis School of Veterinary Medicine (Class of 2022). She is currently investigating morphine and other opioids with the hope of improving the analgesia available to equine patients without off-target effects. She hopes to practice equine medicine with a focus in pain management and return one day to academia.
Pharmacokinetics and the Physiologic Effects of Meperidine in Horses
Reports of analgesia combined with a reported lack of adverse effects following meperidine administration in horses is encouraging for further study of this drug. The objective of this study was to describe time-related blood concentrations and clinically important actions of intravenous meperidine. Eight horses received an intravenous injection of saline or meperidine at doses of 0.25mg/kg, 0.5mg/kg, 1mg/kg. Blood samples were collected post drug administration, and concentrations of meperidine were determined. Associated pharmacodynamic data obtained included assessment of behavioral observation, step counts as a measure of excitation, and gastrointestinal effects. Response to noxious stimuli was evaluated by determining response to application of a thermal stimulus. Overall, meperidine appears to have variable adverse effects at lower doses and severe adverse effects at high doses, and should be used with caution in a clinical setting.
---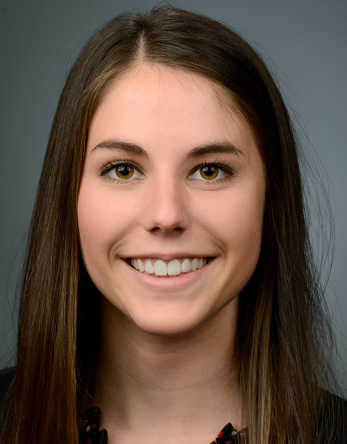 Monica Hodapp, Class of 2022

Ms. Hodapp is currently a second-year veterinary student at UC Davis School of Veterinary Medicine and will graduate in May of 2022. She grew up in Dayton, Ohio and majored in biochemistry at The Ohio State University. While attending Ohio State, she developed a passion for zoological medicine and is planning on pursuing a career in the field after graduation.
Evaluation of Filtered Micro Plastic Sample Preservation Methods for Raman Analysis
As the field of micro plastic pollution research grows, so does the need to accurately analyze samples in order to better understand their health effects on animals, humans, and ecosystems. Raman analysis uses a laser that excites the surface of a given substance to obtain a unique spectral "signature" that can be used to identify microscopic plastic particles in samples. In order to make Raman analysis more accessible to field researchers, development of methods for shipping samples from field research locations is needed.  This study evaluated several methods of preserving the integrity of filtered micro plastic samples through the shipping process. Two methods (filter compression and vacuum sealing) were determined to be effective while a lack of filter preservation during shipment resulted in nearly a complete loss of micro plastics from sample filters.
---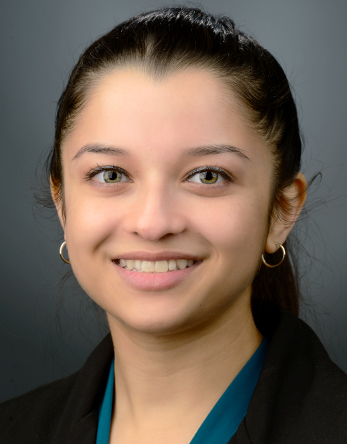 Sanskruti Potnis, Class of 2022
Ms. Potnis is a veterinary student at UC Davis School of Veterinary Medicine, class of 2022. She earned her bachelor's degree in animal science from the same university. She aspires to be a veterinary ophthalmologist and has actively demonstrated interest in the field for many years. Through the Murphy-Russell-Leonard-Thomasy Vision Science Research Laboratory, Ms. Potnis has gained basic science research and animal experience from clinical trials modeling human disease.
Effect of Medicinal Plant Extracts on Induction of Antimicrobial Peptide Expression From Corneal Epithelial Cells
Antimicrobial peptides (AMP) are naturally occurring antibiotics expressed by multiple cell types and have broad-spectrum antimicrobial activity. A recent report studied human β-defensin-3 (hβD-3) and demonstrated upregulation of its expression by intestinal epithelial cells treated with three Chinese medicinal extracts (andrographolide, isoliquiritigenin, and oridonin). This study sought to induce AMP expression in human corneal epithelial cells treated with the same medicinal extracts in vitro. Cellular toxicity was assessed with an MTT assay and determined to be 121.5µM, 13.5µM, and 4.5µM for andrographolide, isoliquiritigenin, and oridonin, respectively. QPCR analysis demonstrated a dose dependent increase in hβD-3 expression with marked upregulation with andrographolide. Due to the increased frequency of antibiotic resistance of corneal bacterial isolates, upregulating AMP expression could be a treatment for patients with infectious keratitis.
---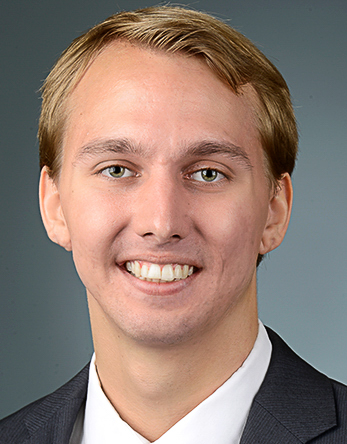 Brad Whelchel, Class of 2021
Mr. Whelchel is a third-year veterinary student (Class of 2021) from UC Davis. He is originally from Riverside, CA but came to Davis for his undergraduate and veterinary school education. Mr. Whelchel plans on working in small animal and exotic medicine, and has a special interest in cardiology and practice ownership.
The Role of Breed and Diet in Developing Taurine Deficiency and Nutritionally-Mediated Dilated Cardiomyopathy                                                                                                                                                                      This research project compared golden retrievers who ate either a traditional commercial diet or a non-traditional commercial diet, the latter of which was hypothesized to be at greater risk for developing nutritionally-mediated DCM. For both diet groups, echocardiograms were performed to assess systolic function, and blood samples were collected to run whole blood and plasma taurine levels.
---
Western University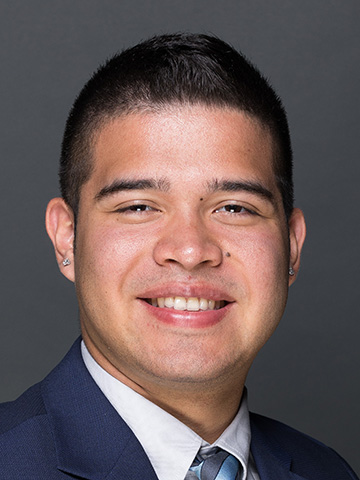 Sebastian Betancourt-Vasquez, Class of 2021
Sebastian was born and raised in Queens, New York and attended The Pennsylvania State University before veterinary school. I am of Colombian descent and I am interested in emergency care, neurology, and exotics/zoo medicine. I was president of the Feline Club and SVECCS (Student Veterinary Emergency & Critical Care Society) at WesternU. I participated in Banfield's Student Job Program in 2018 and this past summer, along with research, I worked at the Exotic Animal Veterinary Center, Pasadena Humane Society's wildlife, and Serrano Animal and Bird Hospital for exotic/zoo/wildlife work.
The Morphology and Histology of the Esophagus and Stomach of the Argentine Tegu (Salvator Merianae)
The goal of the research is to learn more about the Argentine tegu's digestive system. The tegu became an invasive species in Florida and has flourished as a species for more than a decade. It has easily adapted to its new environment, and has lived and acquired its energy from animal and plant species offered in Florida. It is important to understand, anatomically/morphologically and histologically how the tegu can have such a versatile diet; how this invasive reptile's digestive system has adapted to survive in new environments; and how it can handle such a wide range of food. The findings will help researchers better understand the histological characteristics of Argentine tegu and hopefully design a plan to limit its devastating effect on the environment and other species.
---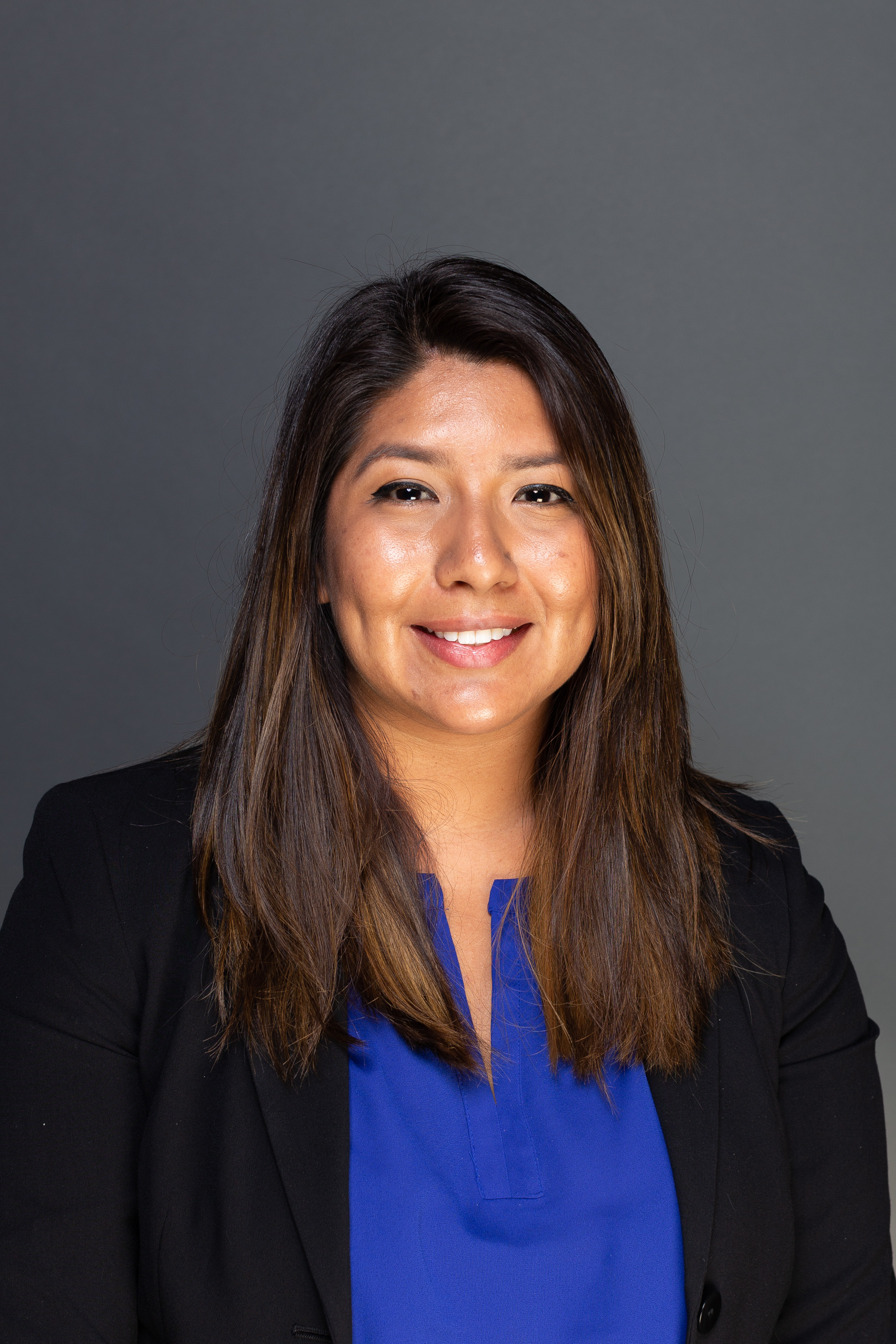 R. Carina Cortez, Class of 2022
Ms. Cortez is a second-year veterinary student at Western University of Health Sciences College of Veterinary Medicine. She received her Bachelor of Science degree in human biology and a Bachelor of Arts degree in Spanish literature from the University of California, San Diego. She has a special interest in pain management, wound care, 3D printing in medicine, and would like to focus on mixed animal medicine, specifically small animal and exotic veterinary medicine.
Anesthetic Efficacy of Alfaxalone-Dexmedetomidine with Midazolam or Butorphanol in Ferrets
The current proposed study uses a novel objective ProdPro algometric technique to assess pain management of ferrets while under an alfaxalone-based anesthetic regimen. The following two drug groups were investigated: an alfaxalone, butorphanol, and dexmedetomidine (ABD) combination, and an alfaxalone, butorphanol, and midazolam (ABM) combination. Following anesthetic induction, an IV catheter was placed, ferret intubated, and the animals were measured for heart rate, blood pressure, respiratory rate, body temperature, color of mucous membranes, CRT, palpebral reflex, jaw tone, and response to mechanostimulation in five-minute intervals. In addition, cardiorespiratory changes associated with the use of anesthetic combinations were investigated using several multiparameter physiologic monitors including ECG, capnography, pulse oximetry, and venous blood gas analysis.