Friday, June 3 and Saturday, June 4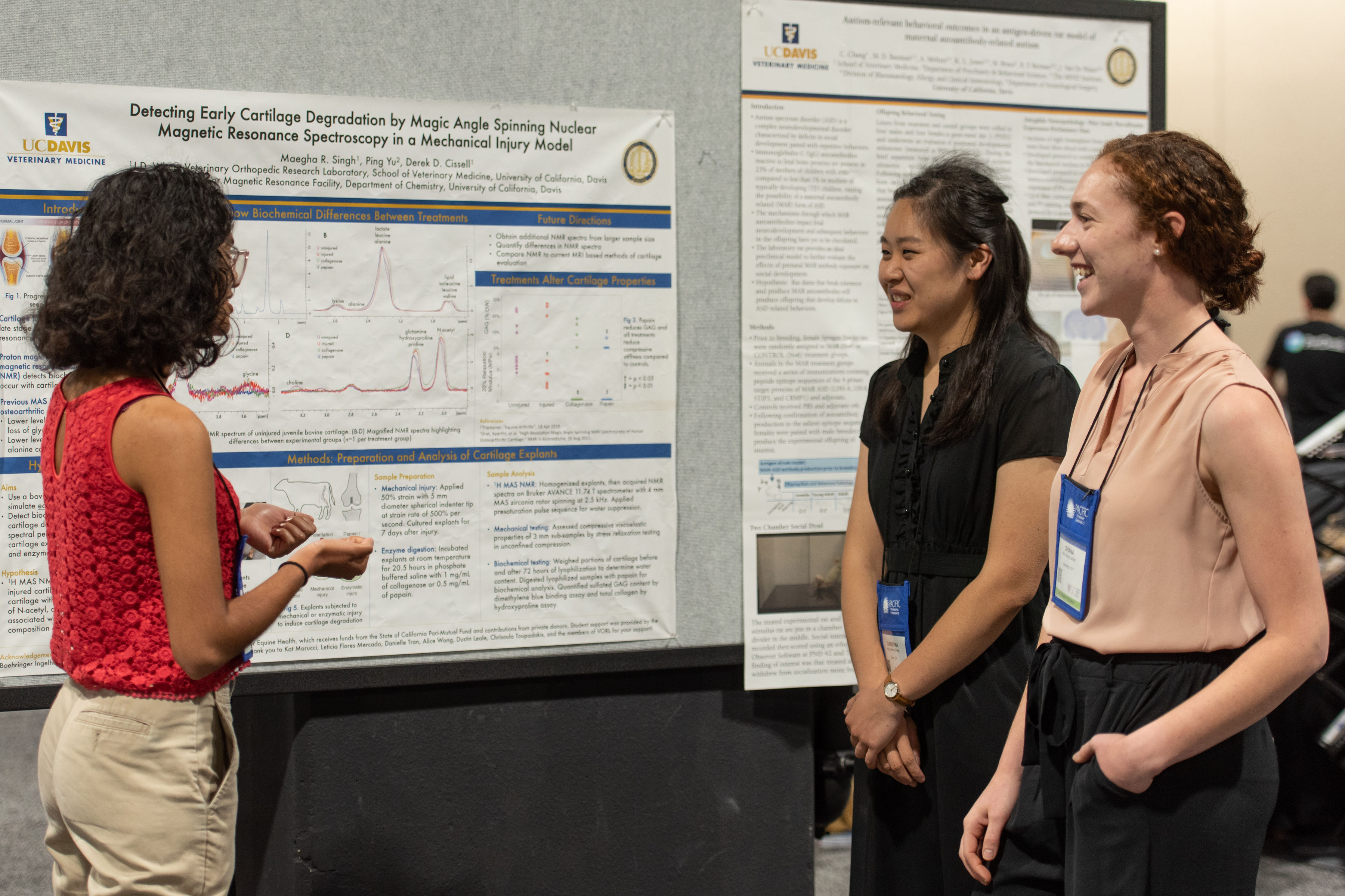 Presentation times: 12:10 PM-2:00 PM and 2:50 PM-3:30 PM
Meet your future colleagues and interact with students from UC Davis and Western University as they explain, discuss, and answer questions about their research. The posters will be on display in the Vet Expo throughout the conference. 
---
UC Davis Student Poster Presentations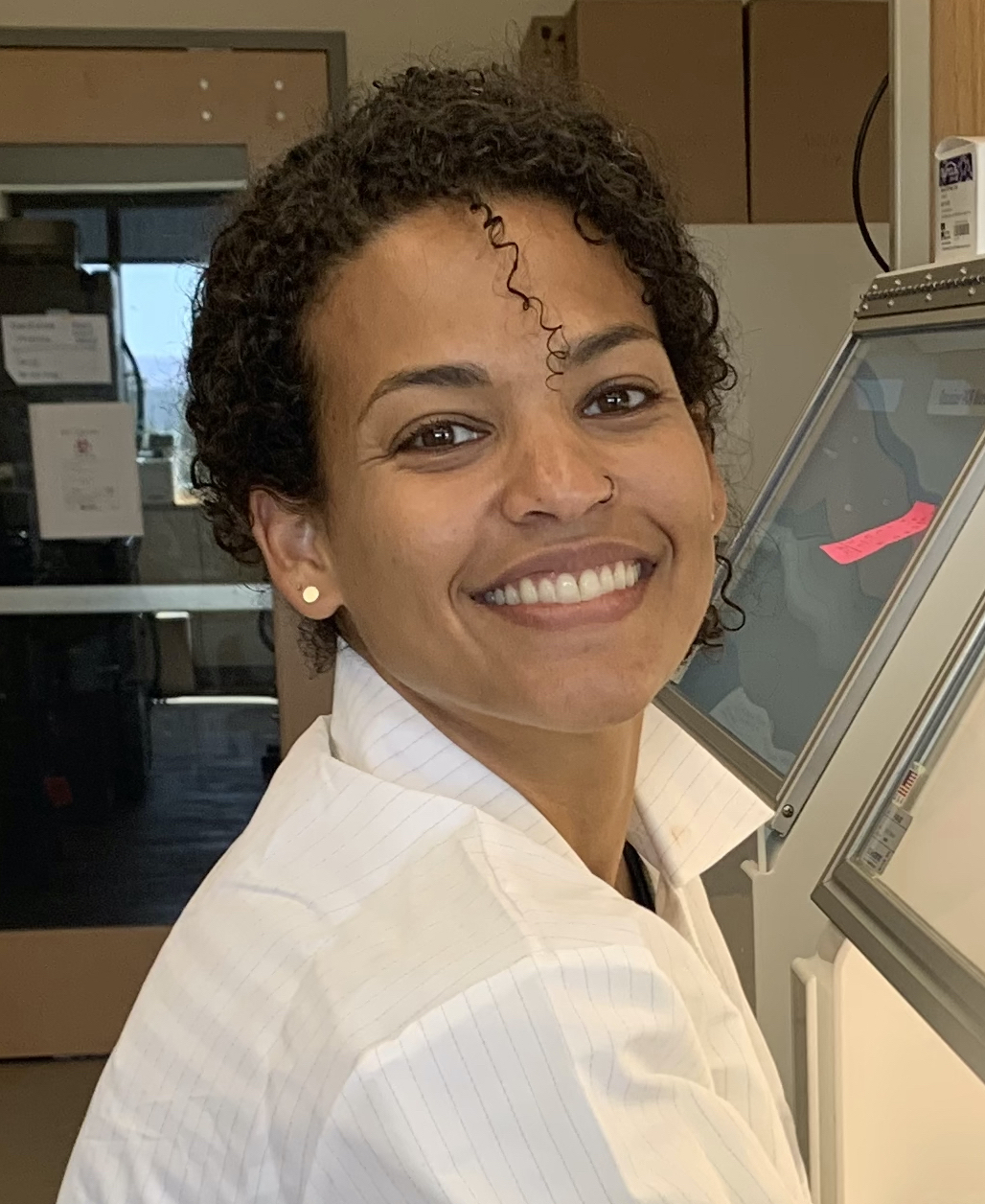 Makda Asrat, Class of 2027
My name is Makda Asrat and I am a veterinary candidate at the UC Davis School of Veterinary Medicine, class of 2027. I am also currently a first-year Ph.D. student in Dr. Simon Anthony's lab in the Department of Pathology, Microbiology and Immunology. I am interested in disease ecology, immunology, and wildlife and conservation medicine.
Surveillance for Novel Coronaviruses in West African Bat
Previous work has found that bats are the major wildlife reservoirs of coronaviruses (CoVs) and that there is a significant association between particular lineages of CoVs and different bat species. SARS-like coronaviruses (sarbecoviruses) are significantly associated with rhinolophid bats (family Rhinolophidae), and recent data supports the hypothesis that sarbecovirus distribution likely mirrors the distribution of rhinolophid bats. West Africa has high species richness of rhinolophid bats, and this study aimed to test the hypothesis that there are undiscovered sarbecoviruses circulating in this region. This study was the first-time bats from this West African hotspot were screened for CoVs. We used samples that were previously collected and extracted as part of the Ebola Host Project (EHP) run by the U.S. Agency for International Development's (USAID) PREDICT. With these samples, we used broadly reactive consensus polymerase chain reaction (cPCR) to identify known and novel CoVs.
---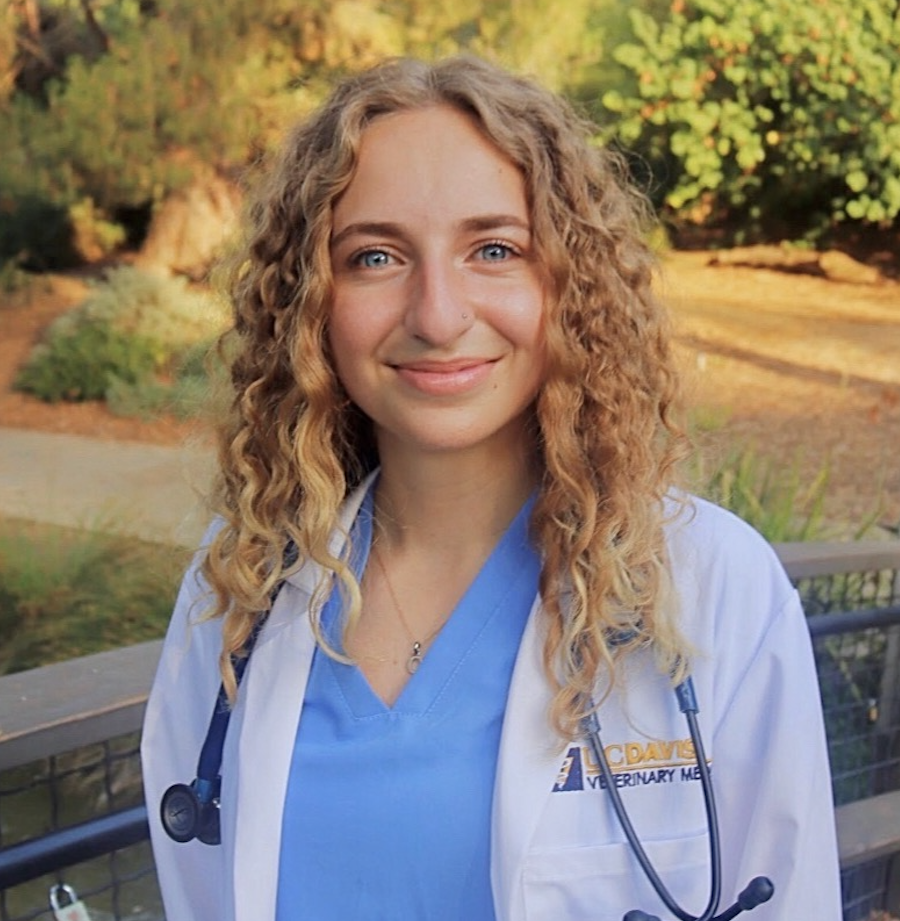 Catarina Bianchi, Class of 2024
My name is Catarina Bianchi and I am a veterinary candidate at the UC Davis School of Veterinary Medicine tracking in small animal medicine, class of 2024. My interests lie in orthopedic surgery and research. I was a former Students Training in Advanced Research (STAR) student in the summer of 2021, when I completed my research project and continue to work in the J.D. Wheat Orthopedic Research Laboratory.
Influence of Chondrodystrophy On Intervertebral Disc Mineralization and Vertebral Geometry in The Nova Scotia Duck Tolling Retriever
In dogs, chondrodystrophy results from the presence of one or more copies of the fibroblast growth factor 4 (FGF4) retrogene on chromosome 12 (CFA12). Chondrodystrophy yields shortened and angled limbs and abnormal calcification of intervertebral discs, contributing to intervertebral disc disease (IVDD). The Nova Scotia Duck Tolling Retriever (NSDTR) has been used to study FGF4on CFA12 because NSDTRs may have zero (controls), one, two, or more copies of FGF4 on CFA12 while appearing to be free of other mutations that influence skeletal development, such as chondrodysplasia (FGF4 on CFA18). The goals of this project were to specifically describe whether the presence of one or two copies of FGF4 on CFA12 influences disc mineralization and determine whether chondrodystrophy impacts vertebral geometry, just as it impacts the growth of long bones.
---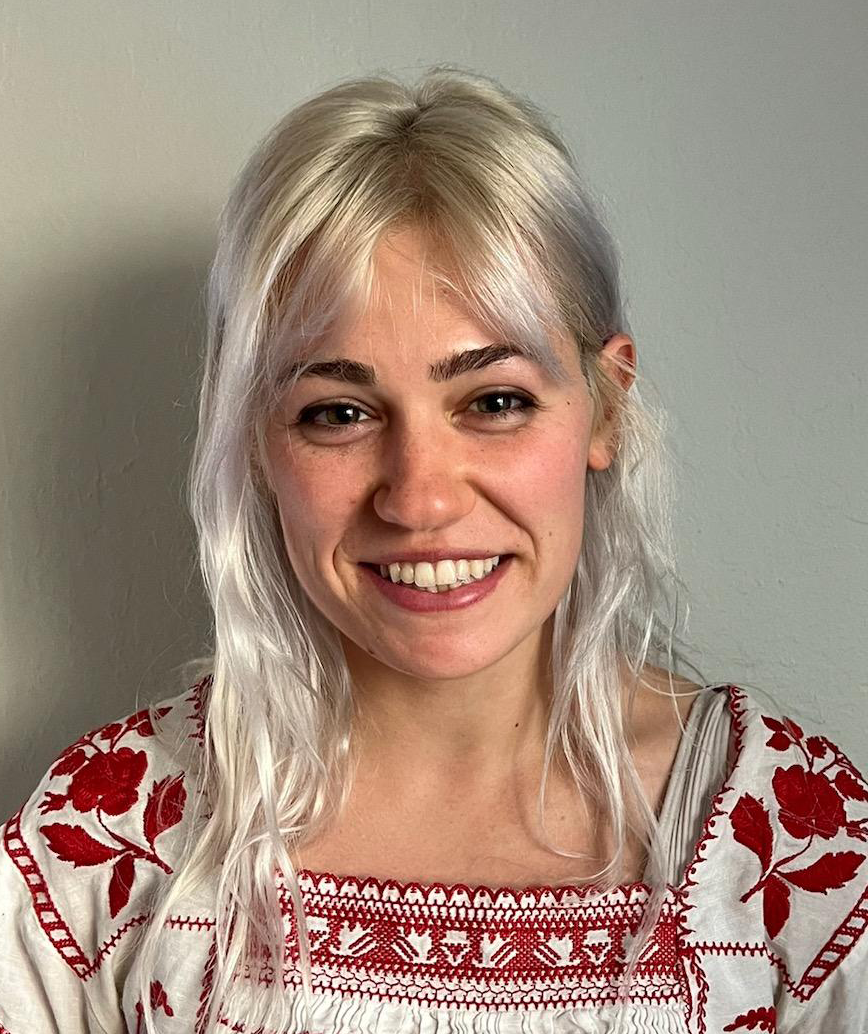 Eleanor Pressman, Class of 2027
My name is Eleanor Pressman and I am a veterinary candidate at the UC Davis School of Veterinary Medicine's Veterinary Scientist Training Program, class of 2027. I am currently a first-year Ph.D. student in Dr. Ermias Kebreab's lab, where we develop mechanistic models of animal production systems and use these models to identify ways to make animal agriculture more sustainable. I have a B.A. in Environmental Biology from Columbia University.
Methane Emissions from California Dairies Estimated Using Novel Climate Metric GWP-Star Show Improved Agreement with Modelled Warming Dynamics
known as GWP-star has been developed to directly quantify the relationship between CH4 emissions and temperature change, which GWP cannot do. We contrasted GWP-versus GWP-star-based estimates of historical CH4 warming dynamics from the California dairy sector. We found that GWP-star-based estimates matched modelled warming dynamics more accurately than GWP. Our results suggest that GWP-star may provide a more accurate tool for quantifying CH4 emissions in temperature goal-specific policy contexts.
---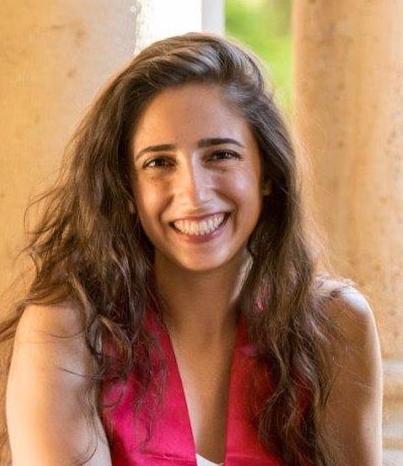 Aryana Razmara, Class of 2026
My name is Aryana Razmara and I am a veterinary candidate at the UC Davis School of Veterinary Medicine, class of 2026. I am also working on my Ph.D. in Immunology with an expected graduation of 2026. I honed my interest in comparative oncology while completing a B.S. in Biological Sciences at UC Davis and an M.S. in Comparative Medicine at Stanford University. My current work is on natural killer (NK) cell-targeted immunotherapy using dogs with naturally occurring cancer as models for humans.
Optimization of Expansion Techniques for Adoptive NK Cell Transfer in Dogs with Cancer
Natural killer (NK) cells can recognize heterogeneous cancer cell targets without prior sensitization, making them promising prospects for use in immunotherapy. We have completed first-in-dog feasibility clinical trials in dogs with cancer using both autologous and allogeneic NK cells expanded from peripheral blood mononuclear cells (PBMCs). Previously, CD5 depletion of PBMCs has been used to enrich for a CD5dim expressing subset prior to NK co-culture with an irradiated feeder line, but this can limit the yield of the final NK product. The purpose of this study was to compare ex vivo culture conditions using standard CD5 depletion versus unmanipulated PBMCs plus feeder line co-culture in matched healthy donors. Our findings support the use of unmanipulated PBMCs plus feeder line co-culture as an equivalent method to CD5 depletion in the expansion of canine NK cells for adoptive immunotherapy.
---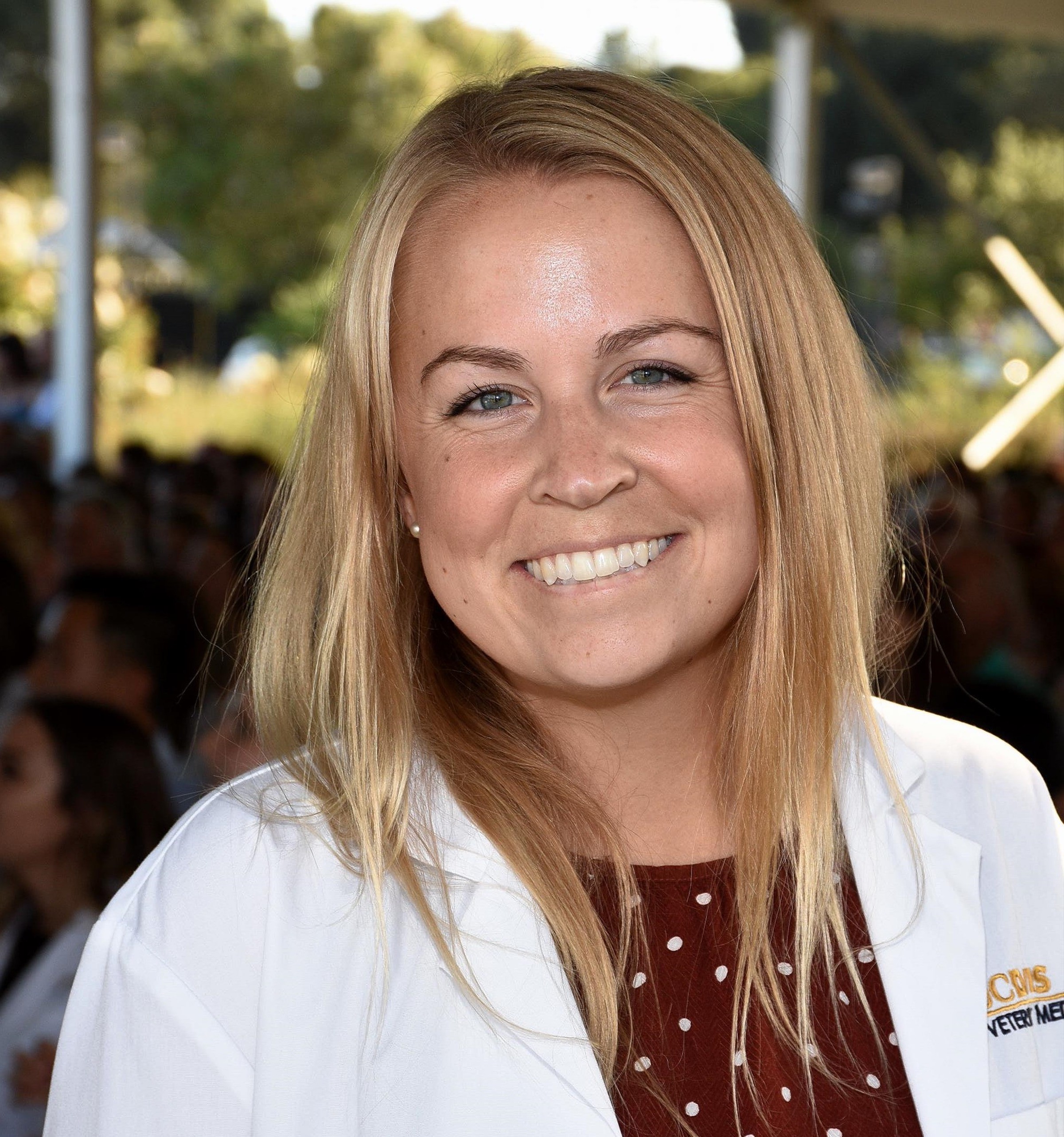 Victoria Tobin, Class of 2028
My name is Victoria Rose Tobin and I am a veterinary candidate at the UC Davis School of Veterinary Medicine, class of 2028. I am also currently a Ph.D. student at Caltech, where I am interested in better understanding immune cell states and building synthetic circuits to control those states. I have a B.S. in biochemistry from Rice University and spent three years post-graduation as a lab assistant at UC San Francisco.
Interrogating the Gene Regulatory Network that Underlies Pro-T Cell Fate Allocation by Gene Targeting and Single-Cell Transcriptomics
How cells make fate decisions is a fascinating yet poorly understood process. Using T cell development as a model system, we hope to better understand the principles of how developmental lineage choices are made. When hematopoietic precursors migrate to the thymus to acquire T cell identity, they initially maintain multipotentiality and express non-T associated genes. As cells progress through development, they commit to the T cell fate and give up alternate options. Bcl11b is a T cell transcription factor that is turned on precisely at T cell commitment and represses transcription factors that promote innate lymphoid cell development, including Id2 and Zbtb16. Our goal is to dissect how Bcl11b repression of these targets affects the developmental trajectory of pro-T cells using flow cytometry and single-cell RNA sequencing.
---
WesternU Student Poster Presentations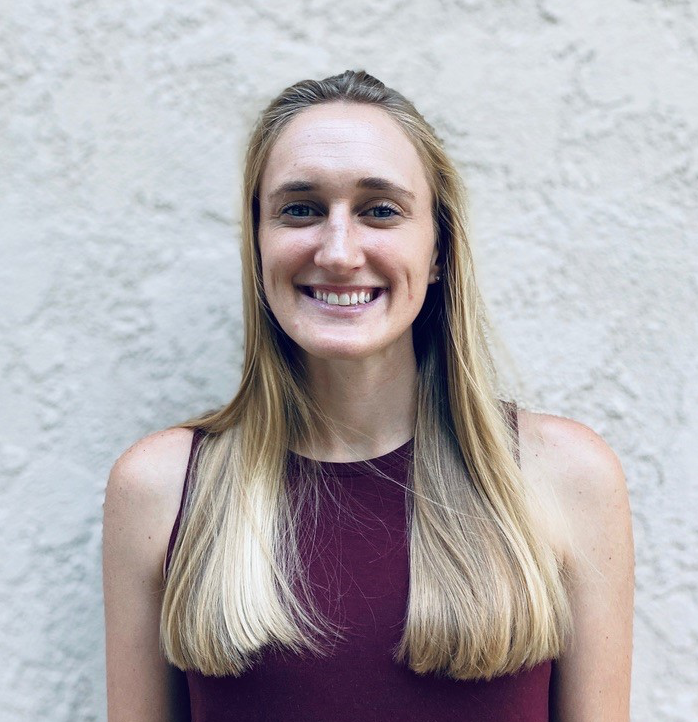 Cassandra Bernas, Class of 2024
My name is Cassie Bernas and I am a veterinary candidate at Western University of Health Sciences, class of 2024. I'm from San Diego and I graduated with a BS in Biochemistry from UC San Diego. I also received my MS from UC San Diego's Scripps Institution of Oceanography in marine genetics. My interests include orthopedic surgery and sports medicine.
A Low-Cost Treatment for Cranial Cruciate Ligament Disease
Cranial cruciate ligament disease (CCLD) is the leading cause of lameness and degenerative joint disease in the canine stifle. The cost of surgery varies between $1100 to $4500 per stifle, the most cost-effective surgery consisting of a lateral fabellar suture (LFS). The purpose of this study is to evaluate a cost-effective, simple, and minimally invasive surgery to treat CCLD in dogs. We hypothesize that a new, percutaneous LFS repair technique will be faster, more cost-effective than the traditional open, and result in similar morbidity and earlier return-to-function of the limb. In this project, 10 dogs with unilateral CCLD were randomly assigned to the reference group (traditional LFS) or the test group (percutaneous LFS). Dogs were evaluated before and three times after surgery via owner's questionnaire, orthopedic examination, thermal imaging, radiographs, and pressure gait analysis.
---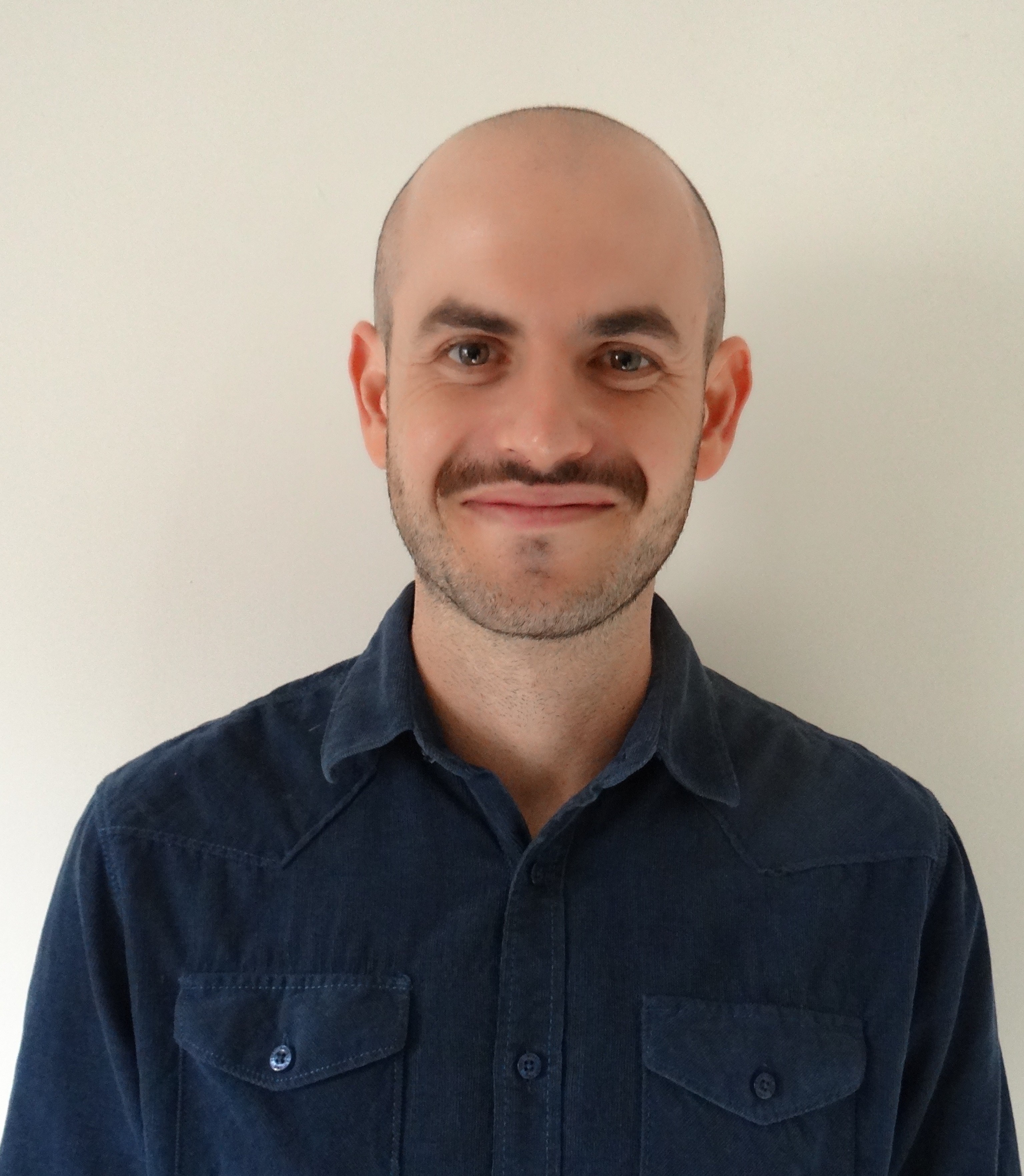 Simon Ettenger, Class of 2024
My name is Simon Ettenger and I am a veterinary candidate at Western University of Health Sciences, class of 2024. I grew up in Southern California and graduated from Humboldt State University in 2018 with a BS in biology. I'm interested in exotic companion, wildlife, and small animal medicine.
What's Our Impact? Examining Accessible Veterinary Services at Western University of Health Sciences' College of Veterinary Medicine
Low-income and unhoused individuals face significant barriers to accessing veterinary care for their companion animals. Inadequate access to veterinary care has multiple negative consequences that include adverse public health outcomes, stress to the human-animal bond, and the prevention of unhoused individuals with pets from accessing shelter. The city of Pomona, California—home to Western University of Health Sciences' College of Veterinary Medicine (WesternU CVM)—has a large proportion of economically disadvantaged residents, and there is evidence that many in need of veterinary services are unable to obtain them. The goals of this project were to create an inventory of low-cost veterinary services currently provided by WesternU CVM, characterize the populations of pet owners who have accessed veterinary care through these services, and illustrate the types of veterinary services provided.
---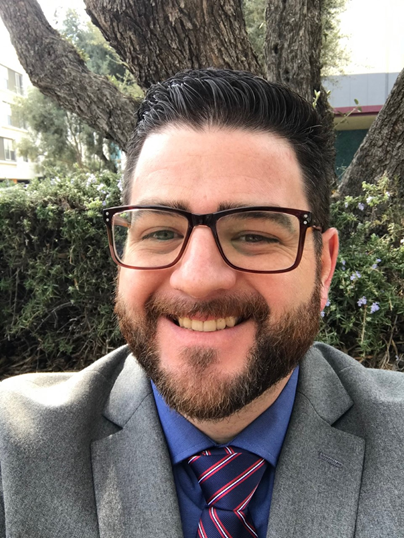 Shane Forman, Class of 2024
My name is Shane Forman and I am a veterinary candidate at Western University of Health Sciences, class of 2024. I grew up in Northern California where I received my BS in biology with a concentration in physiology from Sonoma State University. I am interested in becoming a boarded veterinary surgeon and am supported by my loving wife, mother, three sisters, and two dogs, Kona and Whiskey.
The Effects of Pre-Operation Video Game Warm-Up on the Performance of Live Dog Laparoscopic Ovariectomy by Veterinary Students
I will be presenting our findings on how the use of pre-operative video game warm-ups affect the performance of laparoscopic surgery from veterinary students. A group of 16 veterinary students will be trained on how to perform laparoscopic ovariectomies. They will then be split into two groups in which half will warm-up using a video simulator prior to surgery, and the other half will not. We will then evaluate their performances using rubrics that have been created by instructors and proven effective in previous studies. We hypothesize that students who have access to pre-surgical video simulator warm-ups will perform better than students who do not, given the same training.
---
Zaira Gomez, Class of 2023
My name is Zaira Gomez and I am a veterinary candidate at Western University of Health Sciences, class of 2023. I am passionate about pathology, aquatics, and wildlife and aspire to be a pathologist once I receive my degree. I will be a first-generation doctor in my family and hope to inspire students of color to believe they can achieve anything.
Assessment of Visual Acuity in Ball Pythons (Python regius) Using Optokinetic Response
The goal of this study is to determine visual acuity of Python regius by observing their optokinetic response (OKR). OKR is a series of rapid saccadic and smooth pursuit movements of the eyes. It has been used for decades to determine visual acuity in multiple species, such as humans, rats, and other non-mammalian species. Past studies have discovered that birds, reptiles, and amphibians achieve gaze stabilization by head and body movements. In this study, the snakes were placed in a clear tube in a dark room while spinning, black-and-white grating was projected in front of them. The size, direction, and velocity of the grating was manipulated, which allowed the limitations of their visual acuity to be determined. Our hypothesis is that the snakes would perform poorly compared to previous studies due to their heavy reliance on other senses.
---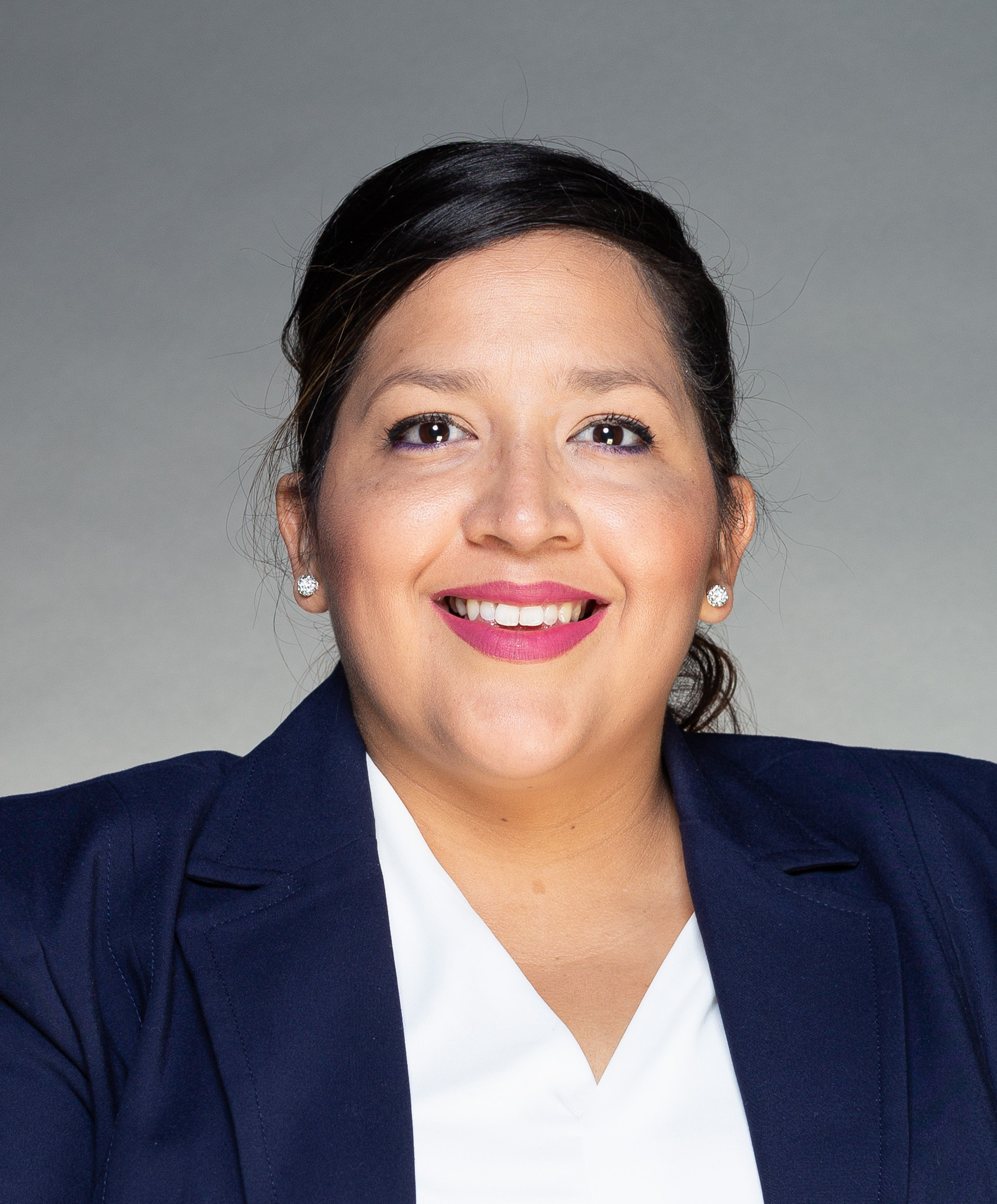 Ana Ramirez, Class of 2023
My name is Ana Ramirez and I am a doctoral candidate at Western University of Health Sciences, class of 2023. I have an MS with an emphasis in immunology from California State Polytechnic, Pomona. My ambitions include research, teaching, and clinical work after graduation.
A Double-Blinded, Placebo-Controlled Evaluation of Adipose Derived Mesenchymal Stem Cells in Treatment of Canine Atopic Dermatitis
Mesenchymal stem cells (MSCs) have emerged as a new therapy for various immune-mediated inflammatory diseases. In this study we perform the first double-blinded, placebo-controlled evaluation of the efficacy of adipose-derived allogenic canine MSCs for the treatment of canine atopic dermatitis (cAD). The PVAS scores and the serum miR-483 levels were significantly lower in the high-dose group compared to the placebo group at day 90 post first treatment. The CADESI-4 scores of the high-dose group also showed downward trends. No severe adverse effects were observed in any patient in this study. The high-dose MSC treatment is efficacious in alleviating the clinical signs of cAD until 30 days after the last subcutaneous administration of MSCs, and miRNA-483 may be a reliable prognostic biomarker for cAD. The MSCs' efficacy and potential biomarkers should be further explored by a larger scale clinical trial.