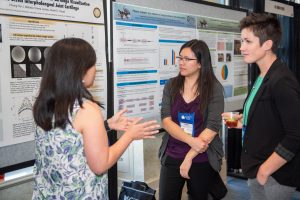 Meet your future colleagues and interact with students from UC Davis and Western University as they explain, discuss, and answer questions about their research. The posters will be on display in the Vet Expo throughout the conference.  Students will be available to discuss their theses during the lunch breaks on Saturday, June 22 and Sunday, June 23. They will also be presenting in the Vet Expo during the afternoon break.
Saturday, June 22, 12:10 PM-2:00 PM, 2:50 PM-3:30 PM
Sunday, June 23, 12:10 PM-2:00 PM
---
UC Davis Student Poster Presentations in the Vet Expo:
Christina Chang, Class of 2021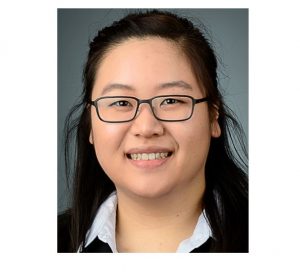 Ms. Chang is a third-year veterinary student at the UC Davis School of Veterinary Medicine, class of 2021. She was born and raised in Southern California. Her interest is in small animal medicine with a specialization in neurology.
Novel Animal Model of Maternal Autoantibody Related (MAR) Autism
Our preclinical model investigates one potential cause of autism spectrum disorder (ASD)—maternal autoantibodies targeting fetal brain tissue found in a subset of mothers of children with ASD. We hypothesize that these maternal antibodies cross the placenta during pregnancy and interact with fetal brain proteins important for neural development, resulting in long lasting changes in offspring brain and behavior. In this model, rat pups are continuously exposed to maternal antibodies throughout gestation. We predict that rat pups exposed to these antibodies prenatally will show deficits in social behavior as paralleled in children with ASD. Furthermore, we investigate expression of parvalbumin cells in the amygdala of the brain and its role in species typical social behavior. An emerging theory is that individuals with ASD perceive social interactions as threatening and therefore, avoid socialization as a means to alleviate the fear that it triggers.
---
Stephanie Feutsch, Class of 2021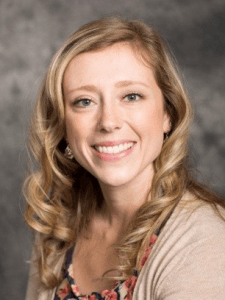 Ms. Fuetsch is an incoming third-year veterinary student at the UC Davis School of Veterinary Medicine (class of 2021). She is interested in anatomic pathology and laboratory animal medicine. Ms. Fuetsch completed a BS and then earned an MS in biology from the University of Nevada-Reno with a focus on the movement of wild animals.
Meloxicam Sustained Release (MSR) Injection Site Reactions in Male and Female Mice
Meloxicam sustained release (MSR) is a compounded drug that may provide up to 72 hours of analgesia compared to 12 hours by the standard formulation. However, lesion development in animals following treatment with MSR has been reported in different species and was also observed in mice and rats in the UC Davis Mouse Biology Program. Our study evaluated injection site reactions in three commonly used research strains of mice; ICR(CD1), C57BL/6J, and Balb/cJ. Mice were injected with a single dose of MSR, or with a control dose of saline or standard meloxicam, and then observed for seven or 14-day time courses. Preliminary data assessment indicates that MSR-treated mice of all three strains, developed lesions with greater severity and duration than saline or meloxicam, and that the ICR(CD1) strain had more severe injection site reactions than the Balb/cJ and C57BL/6J strains.
---
Maegha Singh, Class of 2021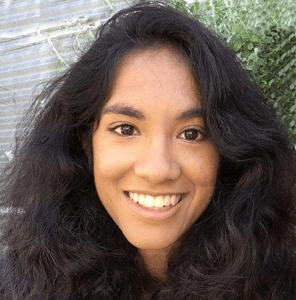 Ms. Singh is a member of the class of 2021 at UC Davis School of Veterinary Medicine. Originally, from the east coast, she grew up in Massachusetts and received my B.S. in chemistry from Carnegie Mellon University. She is interested in the intersection of veterinary medicine, bioengineering, and clinical research and wants to use her veterinary background to improve healthcare for both animals and people. She enjoys both companion animal and equine medicine.
Detecting Early Cartilage Degradation by Magic Angle Spinning Nuclear Magnetic Resonance (MAS NMR) Spectroscopy in a Mechanical Injury Model
Osteoarthritis (OA) is a common degenerative joint disease. It is currently detected by radiography or magnetic resonance imaging (MRI), but pathological changes are not detectable until later stages of the disease using these methods. The aim of this study was to detect biochemical changes seen in early stage cartilage degradation by measuring NMR spectral peaks in mechanically injured cartilage explants compared to uninjured and enzymatically digested cartilage. A bovine ex vivo mechanical model was used to simulate early cartilage injury. Biochemical differences between experimental groups were measured by MAS NMR and correlated with data from biochemical and mechanical testing of the cartilage samples.
---
Western University of Health Sciences Student Poster Presentations in the Vet Expo:
Nairi Abedi, Class of 2020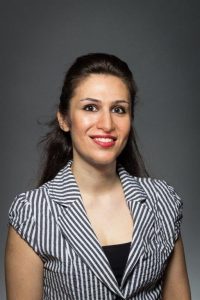 Ms. Abedi was born and raised in Tehran-Iran where she completed bachelor and master's degrees in genetics. While in graduate school, she was involved in research and her main areas of interest were cancer biology and targeted therapies. Later, in 2015 she permanently moved to the United States to pursue her passion for veterinary medicine.
Cloacal Microbiome Analysis of Turkey Vultures in Southern California
Although turkey vultures (C. aura) have strong immune systems that allow them to feed on decaying flesh, they may have a unique resident bacterial population that can potentially interact with host cells to modify gene expression and aid host resistance against pathogens in decaying animals. This study was conducted to characterize the bacterial community (microbiome) of the turkey vulture's (TV) oral cavity and cloaca. To date, only cloacal samples from six TVs were collected. PCR was used to amplify DNA16S rRNA genes using universal primers to later conduct next generation sequencing on the Illumina MiSeq platform using standard methodology, and Bioinformatics to identify microorganisms' taxonomy. Further sample collection and comparison of the cloacal microbiome to the oral microbiome will allow us to better characterize TV microbiota to understand how the host and microbiome may interact to potentially modulate pathogen resistance.
---
Colleen Guilfoyle, Class of 2020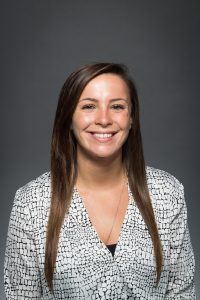 Ms. Guilfoyle is a member of the Class of 2020 at Western University of Health Sciences. She was raised in upstate New York and received her Bachelor of Science degree in biology from St. Bonaventure University. Her interests include wildlife conservation, mixed animal practice, and hiking.
Pangolins in Peril: Unraveling Reproductive Mystery in a Race to Save a Species
Pangolin are in grave danger due to illegal harvesting and trafficking and a captive breeding program is integral to the current multidisciplinary conservation effort. Knowledge of fundamental reproduction is necessary to implement an effective captive breeding program. We first validated the use of group-specific enzyme immunoassays to measure estrogen and progestogen metabolites voided in pangolins. Next, we characterized the estrous cycle of the female pangolin by measuring reproductive hormones (progesterone and estrogen metabolites) excreted in the feces. This study was the first to validate the use of pangolin feces to gather reproductive hormone data. In addition, we revealed intricate cyclic data regarding the pangolin, such as the lack of a consistent luteal phase, correlation of progestogens to estrogens, and an average cycle length. The outcome of this project will have a profound positive impact on the care, management, and preservation of tree pangolins.
---
Julissa Hoogeveen, Class of 2021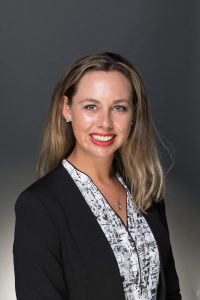 Ms. Hoogeveen's career plan post-graduation is undecided, but she looks forward to utilizing her certificate in equine acupuncture.
Histological Characterization of the Distal Sesamoidean Impar Ligament (DSIL) in Thoroughbred Racing Horses
For the first time, characterization and histologic properties of the DSIL in horses will be studied. To streamline the study and avoid incongruities, the samples feature horses from the same breed, discipline, age group, and exercise regimen. The sample size of 38 DSILs afforded an adequate size for this study. The collection, preparation, and staining proved to be time consuming and for this reason, analytical progress was delayed. The results will be ready in the coming weeks as we are currently completing our measurements. While they are currently unavailable, they will be included in our final abstract and poster.
---
Shana Ledner, Class of 2021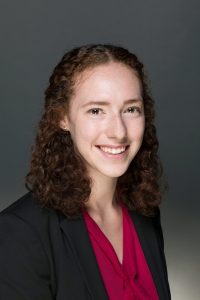 Ms. Ledner is currently a student at Western University of Health Sciences and she received her undergraduate degrees in both biology and psychology from SUNY Geneseo. She has always had a passion for community and veterinary medicine.
Characterizing Microbial DNA in Plant-Based and Animal-Based Commercial Diets for Dogs and Cats
The canine gut microbiome describes a vast and dynamic collection of symbiotic microorganisms in the gastrointestinal (GI) system, and it is essential for overall host health. Proportions of microbial populations can shift throughout a dog's life, as influenced by diet, age, or disease state. Though food processing includes a step of extreme heating to eradicate any living microbial organisms, their DNA 'fingerprints' still remain. The GI tract is exposed to exogenous bacterial antigens present in the diet; as these extrinsic food-based antigens are digested they are encountered by cells of the immune system, recognizing the substances as benign or harmful, which may stimulate innate immune responses and influence shifts in microbial taxa proportions. Dry canine and feline diets are consumed by dogs and cats across America, and plant-based foods are becoming increasingly popular. We have chosen to investigate the composition of bacterial DNA found within five animal-based and two plant-based diets.
Sonja Richter, Class of 2021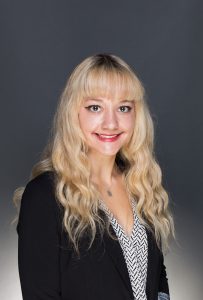 Ms. Richter is part of the class of 2021 at Western U's College of Veterinary Medicine. In high school, she volunteered at the local shelter and her involvement with local outreach continues today. Ms. Richter graduated from Boston University with a degree in chemistry and biology. Her passion for animals and science are intertwined with an interest in behavior and she seeks further understanding of the neurobiological processes driving behavior.
Identification of Genes Associated with Brain Regions Implicated in Language and Verbal Communication
Objective: Web-based brain databases such as the Brede Database and the Allen Brain Atlas allow free, online public access for regional behavioral analysis of human brain images and gene expression in the adult brain, respectively. Utilization of these databases for an investigation of communication-specific brain regions will serve to build an anatomical framework for further investigations into genes implicated in communication and language. Results: Brain regions associated with language and verbal communication were identified in both Brede and Allen databases and compared to primary literature. These brain regions were then used to identify groups of associated genes that may be implicated in language and verbal communication.
---
Victoria Van, Class of 2020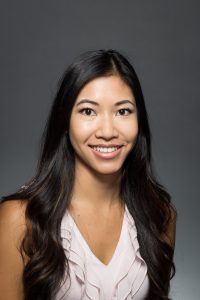 Ms. Van earned her Bachelor of Science degree in biology from the University of California, Riverside in 2016. She is interested in small animal medicine and hopes to complete an internship after graduation. She has a passion for the various diagnostic imaging modalities and her ultimate goal is to specialize in radiology.
Correlation of Anti-Canine Parvovirus Serum Immunoglobulin G, Salivary Immunoglobulin A, and Fecal Immunoglobulin A in Vaccinated Dogs
Canine parvovirus 2 (CPV-¬2) causes a highly contagious and severe enteric disease that affects domestic dogs. The currently available vaccines are CPV-¬2 and CPV-¬2b, which provide protection against the most recent and common variant CPV-¬2c under controlled conditions. To combat the rising number of cases and provide immunity to dog populations in Southern California, we must first measure levels of current immunity. The goal is to measure alternative antibodies in feces or saliva, correlate with serum antibodies, and to use the more easily collected antibodies from fecal and salivary samples as markers for protective immunity against canine parvovirus 2 in dogs. This project focuses on developing and running the parvovirus antibody assay for fecal IgA and salivary IgA, and comparing these to levels of IgG and IgA in blood.